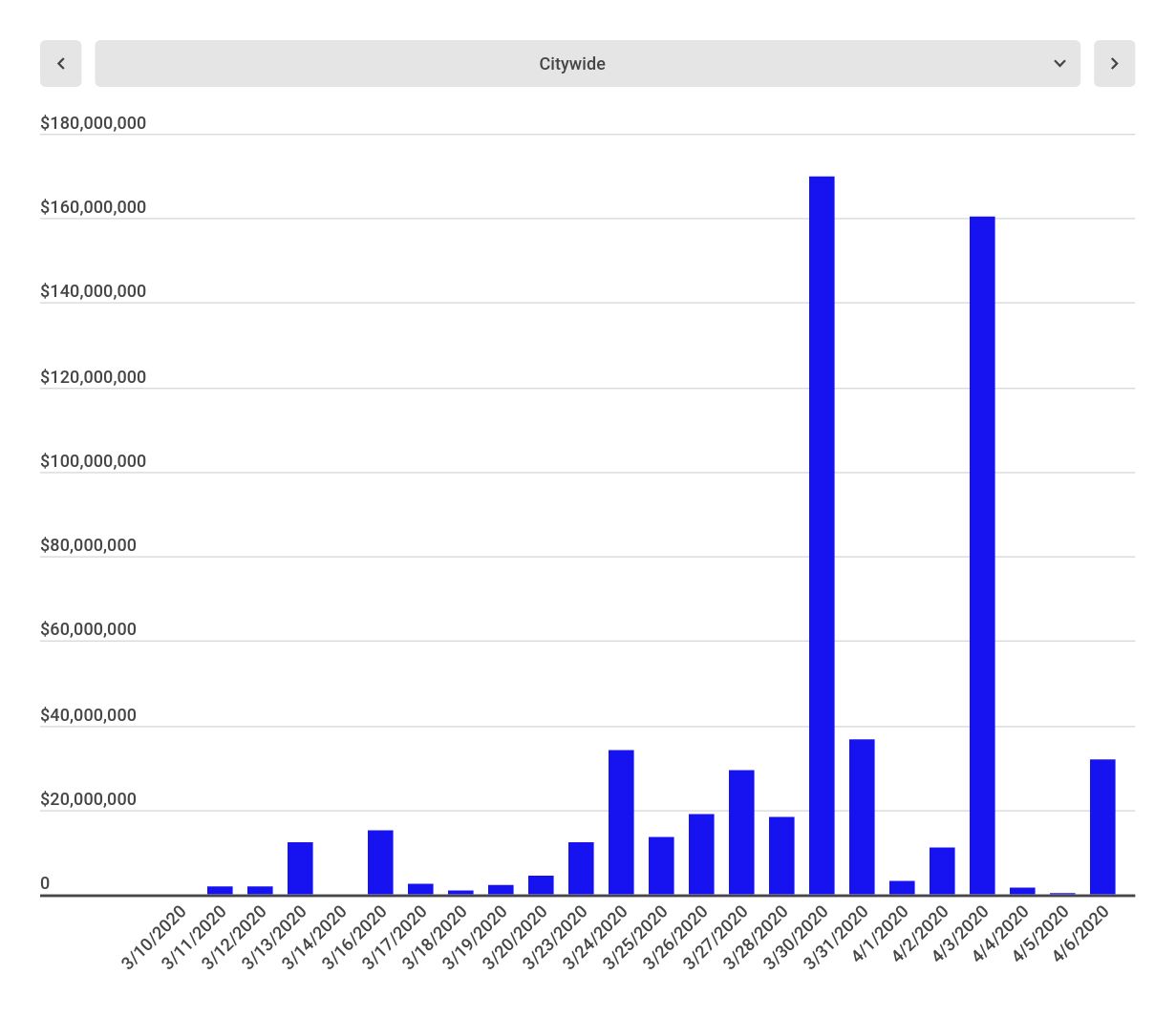 NYC & Covid-19
Covid-19 Spurred Discharges From the City's Jails, But Were Some Groups of People in Custody More Likely to Be Released Than Others?

May 21, 2020
How Much "CARE" for NYC? An Estimate of Federal Coronavirus Emergency Relief Act Funding to the City Budget
PDF________HTML

May 11, 2020

Covid-19's Toll on the Local Economy: A Preliminary Estimate of Job Losses & Tax Revenue Declines
PDF________HTML

April 15, 2020

As Ridership Plummets, How Far Might
NYC Transit Revenue Fall?

April 5, 2020
Another Covid-19 Cost? As the Stock Market Tumbles the City's Pension Costs May Climb
PDF________HTML

March 30, 2020